At 26.11.19 I started a sort of laboratory journal to note observations and experiments.
experiment:
I filled some frozen mosquito larvae in a glass bulb and lowered it upright into the fish tank.

The experiments with mosquito larvae and glass flasks were repeated until December 1, 2019. No fish entered the upright flask on the third day, but the fish got hectic – I think they smelled the food – and attacked the flask. When the glass bottle was in a horizontal position, they still swam in, wherby the colorless mutants seem to be more venturesome than their black and gold striped comrades.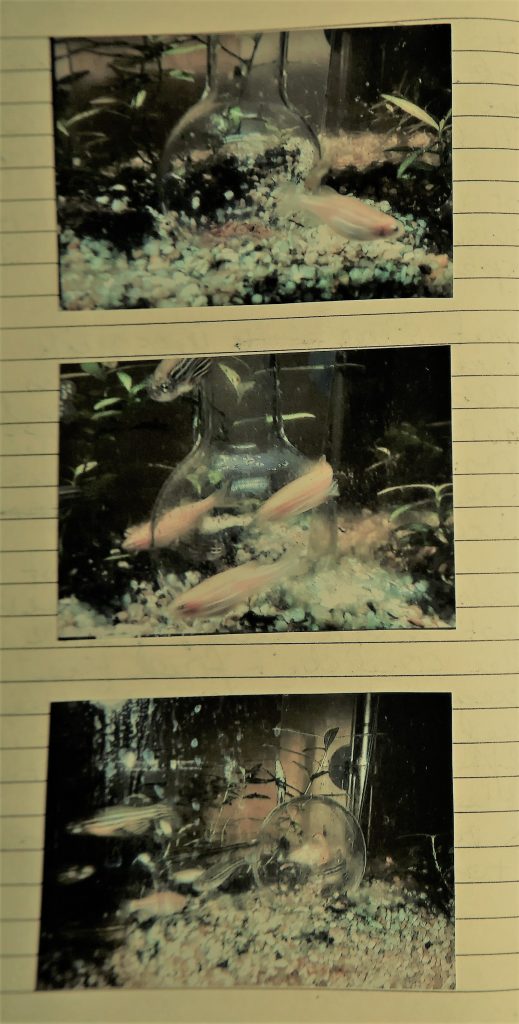 It took about 25 min until the first fish entered. It was oszilla. After eating some of the larvae she got super exited. It seemed that she couldn't find the exit. I tipped the bottle, she escaped, the other fish entered. A flurry of exitement.